CALL US TODAY
760.809.3069
Check out surfing! Awesome Surf Lessons & Beach Campouts!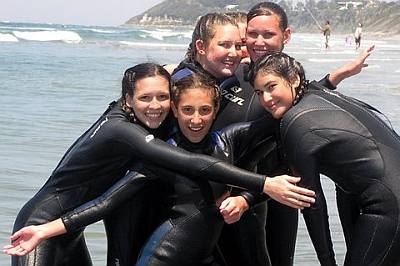 Eli Howard's surfing adventures are a great way for scouts to spring into surfing. For years, scout troops from all over the country have taken advantage of our quality surfing lessons and beachside camp site. Scouts gain important water safety skills and ocean knowledge while having an unforgettable experience. Our instructors are great leaders with a positive and supportive outlook. They're eager to help scouts get started in surfing, or improve their surfing whatever their skill level. With our intimate 3:1 (student to instructor) ratios, each surfer practices in water only deep enough for them to stand. As they progress they move out with the instructor's guidance, receiving the hands-on help and feedback they need achieve their goals. They'll gain confidence in the ocean and learn about and explore the beach environment. We strongly encourage all scouts to drop into surfing!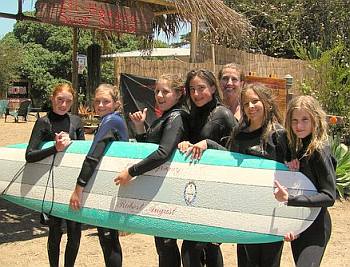 Overnight Camps
Scout overnights are located in our beautiful San Elijo State Park private camp. They are available weekends year-round, this 24 hour campout combines an awesome beach camping experience along with Eli Howard's renowned 2hr lesson. After stowing your overnight gear in our provided tents, scouts head to the beach to learn important skills from identifying water currents to building personal confidence through a fun body surfing clinic and exploration into the ocean. Groups will also have the opportunity to relax and enjoy the beach and other outdoor activities such as group games, tidepooling, and beach clean-ups.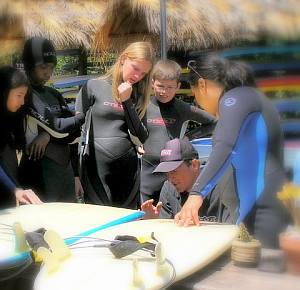 Surf camp evenings are filled with activities such as ping-pong, foosball, checking out our surfing library, taking a look into surfing culture in our surf movie lounge, or simply relaxing in a hammock or by the campfire. Our talented instructors are also great camp hosts, and may provide a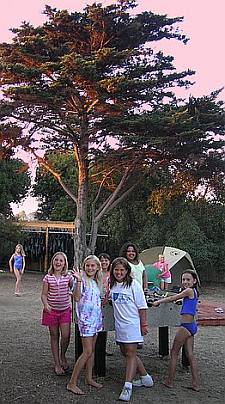 colorful scout happy hour filled with fresh fruit and other goodies. As the sun fades from the coastline, scouts savor the hearty BBQs and yummy Dutch Oven treats. Tasty vegetarian options are also available. Our cozy campfire invites all to enjoy s'mores, toasty drinks, and share with their friends. The weekends conclude after a morning hot breakfast and colorful fruit plate fueling each scout for an exciting day of surfing and beach activities!
Scout Lesson for 2hrs is great year-round adventure... Call for details - 760.809.3069
Scout Camps are available on any weekend, year-round. It's best to book well in advance for the more popular holiday weekends and summer dates, as they fill quickly. Call us at 760.809.3069 to check availability and get more details. For details on what to bring to a camp, see our surf camp packing list. To sign-up, fill out the following registration and release form along with the health form.
---
Surf Lessons | Surf Camps | Locations | About Us | Praise | Prices | Links